ATV TGB BLADE 1000 LTX EPS EFI 4X4 T3b
Tootekood:
TGBBlade1000LTX
Saadavus:
Tellitav kuni 14 päeva
Mootor:
4-taktiline SOHC V2 EFI, vedelikjahutusega
Mootori võimsus (kw/rpm):
60,9/6750 T3b
Gabariidid L*W*H (mm):
2330*1200*1290
Põhja kõrgus (mm):
260-290
Mootori käivitamine:
Elektriline
Esi- ja tagapidurid:
E: 2x hüdrauliline, ketas Ø 230mm, T: 2x hüdrauliline ketas
Käigukast:
Automaatne - CVT variaator L/H/N/R/P mootori pidurdus
Rehvi mõõt:
E: AT26 x 9-14 T: AT26 x 11-14
Ülekanne:
2x4 / 4x4, elektrooniliselt lülitatavad, ees ja taga eraldi diferentsiaalilukusti, Kardaanülekandega.
Vedrustus:
Ees ja taga EVO amortisaatorid, vedrud eelpingutusega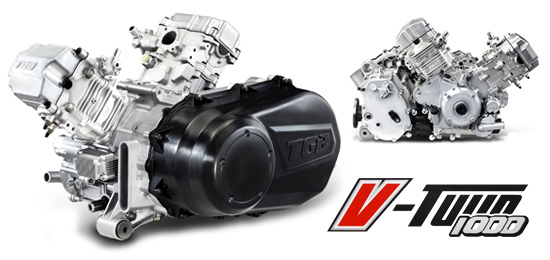 Powerful V-Twin 1000 EFI engine
The two-cylinder V-engine is one of the largest ATV engines ever. Thanks to its tremendous power and high torque, it gives the ATV outstanding dynamics and powerful traction. Modern electronic fuel injection ensures reliable starts, clean combustion and low fuel consumption regardless of altitude. Completely new is the automatic transmission with reinforced construction, Japanese components and minimal maintenance, and is also equipped with a highly efficient engine brake.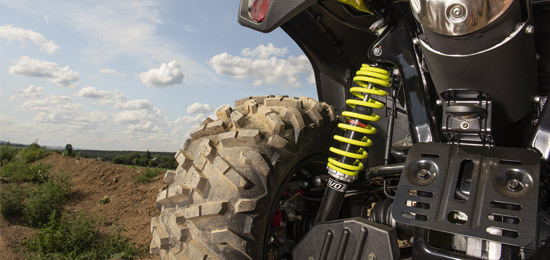 Extended chassis
The improved chassis has an improved front approach angle and higher rear clearance. The A-arms are now newly hung in housings made of a special material from Dupont, which provides more accurate guidance, easier steering, better stability and long service life. Modern independent all-wheel suspension gives the ATV excellent throughput on difficult terrain and convinces even at high speeds. The long wheelbase provides plenty of room for the driver and front passenger and gives the ATV increased stability when driving on steep hills.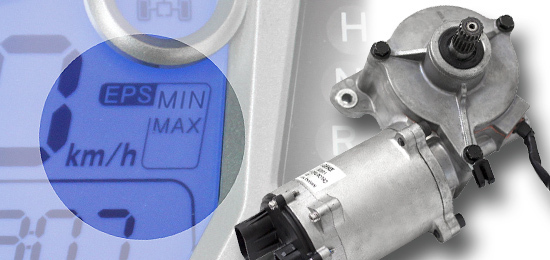 Variable power steering with three modes
The electric power steering reduces the steering effort - even long driving or all-day work will make you tired. The power steering also improves the handling of the ATV and also acts as a shock absorber to the handlebars when, for example, the front wheel hits a stone, a hole or a hidden stump. The impact will not knock the handlebars out of your hand - most of the energy is absorbed by the booster. The power steering has a variable effect and three selectable modes.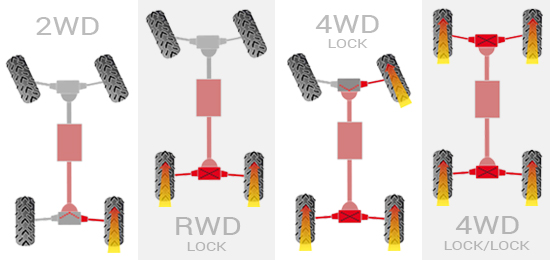 4x4 drive with two differentials
The 4x4 drive system with two independently controllable differentials delivers high drive variability and excellent off-road permeability. In the toughest terrain, you'll appreciate the fast-acting electrical locks of both the differentials and the 2x4 / 4x4 front-wheel electrical connections, making the Blade 1000i delightful in cornering and choosing the best drive configuration for every terrain and situation. The result is perfect traction, excellent clear terrain, refined smooth ride and easy driving.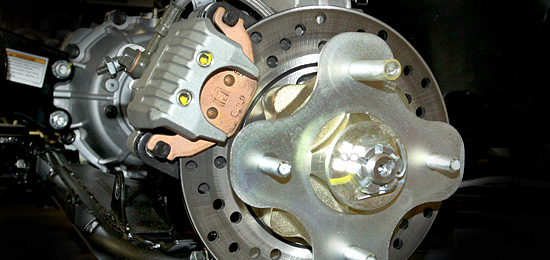 Disc brakes on all wheels
Powerful brakes are just as important as engine power. The powerful four-disc hydraulic braking system with large-diameter bore discs and armored brake hoses gives you confidence in shifting your riding abilities or driving with heavy loads.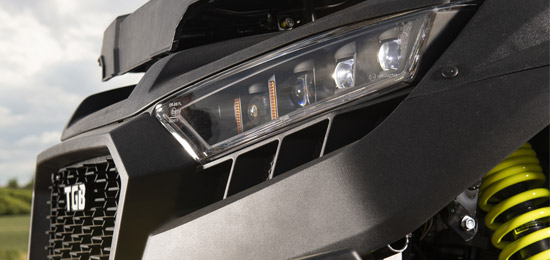 Modern Full-LED Lighting
The pride of the TGB Blade 1000i LTX is the all-new high-luminous Full-LED matrix headlamps, which, together with the radiator grille, dominate the entire machine. The headlights have elegantly integrated front LED indicators and daytime running lights. All other lighting, including brake lights and rear flasher lights, is also equipped with innovative LED technology that offers excellent light output with low battery consumption.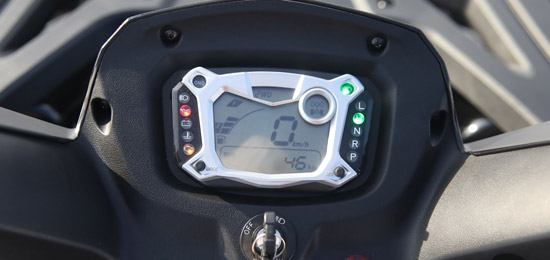 Multifunction LCD display
The multifunctional LCD display provides all important data such as a digital tachometer, digital speedometer, maximum engine speed, maximum achieved speed, average speed, 2 odometer, total odometer, daily odometer, total odometer, fuel gauge, on-board hours, diagnostic and trouble codes, and all the necessary lights.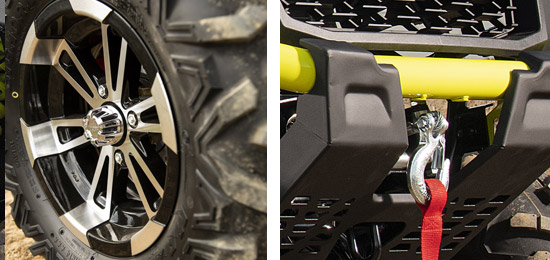 Rich equipment as standard
The TGB Blade 1000i LTX offers an extremely rich set of features. The Blade 1000i LT EPS is fully equipped with a state-of-the-art dual-drive drive system with 2x4 / 4x4 electrically switchable power, power steering, elegant 14 "aluminum wheels, branded Maxxis Bighorn tires, hand and lever protectors, rugged front protective frame, modern composite luggage racks front and rear, comfortable passenger seat with backrest, passenger footrests, modern Full-LED lighting, 12V socket, towing hitch and electric winch with a high traction force of 3000 lbs.
Hind:
12240.00 €
Sulge
Järelmaksu kalkulaator
Sinu kuumakse
€
Krediidi kulukuse määr
%
Tulemus on ligikaudne ja võib erineda sulle pakutavatest tingimustest.
Arvuta järelmaks